By admin
August 6, 2019
Comments are Disabled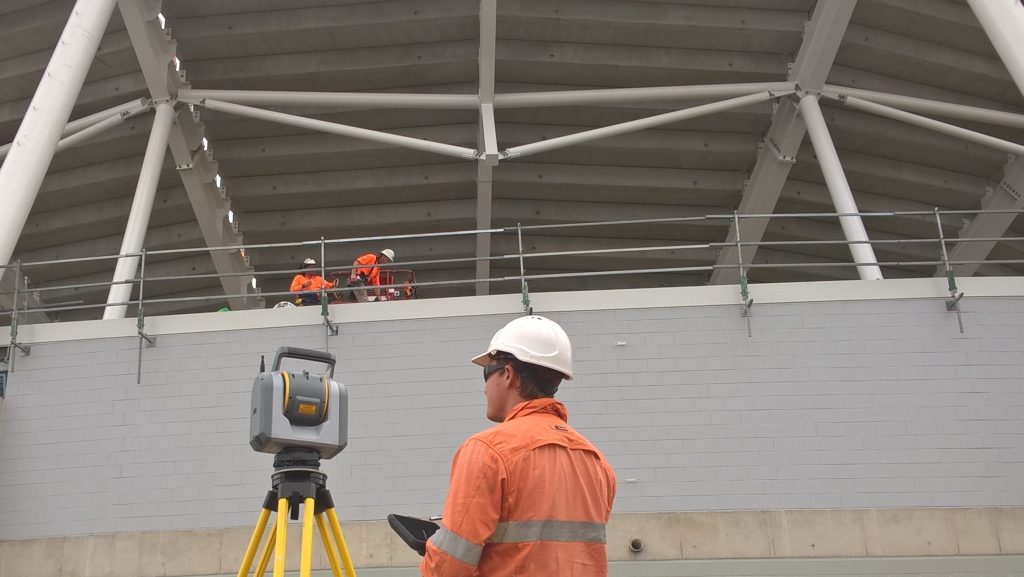 For the past two years the North Queensland Stadium has slowly been taking shape. If not one of the largest construction projects undertaken in North Queensland recently, it has certainly had the attention of a football mad North Queensland public.
Brazier Motti has been engaged as the project surveyor since the Managing Contractor, Watpac, took control of the site back in mid 2017.
The early works consisted of a comprehensive Dilapidation Survey of the entire site and adjoining properties and infrastructure. That phase of the work included a comprehensive condition assessment including tracing and video of the existing stormwater network, as well as both ground and drone based site condition documentation.
Our onsite staff have been integral to the construction process and have completed the necessary survey for all facets of the work from initial site fill and compaction, through to set-out and as-constructed survey for the significant and complex steel and concrete work. It has been a rewarding project in that it has drawn on a large range of expertise with in the company.
In the early stages we were undertaking intermittent scanning of the as-constructed locations of cast-in dowels to confirm panel design. More recently we have been called upon to scan sections of stands to allow accurate design and prefabrication of screen attachment fittings.
In the last few weeks the first of the thirty-six roof trusses have appeared on the Townsville skyline. Having undertaken initial survey to assist with fabrication of the trusses, our surveyors are still onsite dealing with the complex geometry for the accurate standing and positioning of the trusses.
Brazier Motti has been pleased to have been associated with this land mark project that will leave its legacy on the North Queensland community for many years to come.